While we may not be Amazon Prime, we still offer a convenient way to place your order through our "Contact us to order" button. We make every effort to deliver your order promptly.
Plus, the bonus is that we provide free local deliveries! We offer four different packaging options to accommodate our customers' diverse needs. Prices are based on packaged weight and include processing:
1/4 Beef (100 lbs) – $8.00 per pound
1/2 Beef (200 lbs) – $7.60 per pound (5% off)
Whole Beef (400 lbs) – $7.40 per pound (7.5% off)
NEW! Grilling bundle – $200. Includes: 10 lbs of hamburger & 10 pounds of steaks (T-bone, Rib steak, NY Strip, Flat Iron, Fillets, and/or Sirloin). Custom orders are welcome!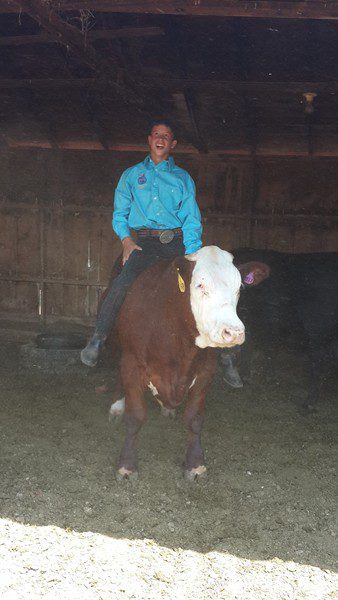 If you are in a difficult situation, please let us know. We will work with you to make sure you can feed your family. God has been generous with us, and we can't help but pay it forward. We are here to help! Please don't be afraid to ask. We continue to make donations to numerous fundraisers and benefits to help our local community.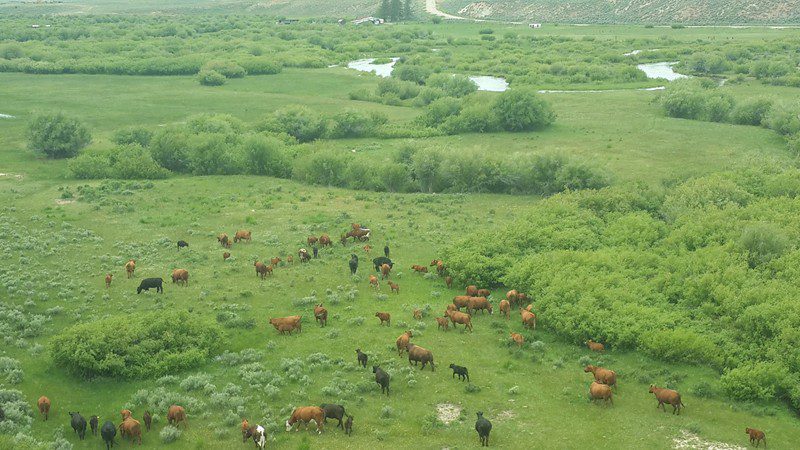 Grass-Fed Goodness: Taste the Difference

Tailored to Perfection: Indulge in Specialty Cuts

We do specialty cuts! Let us know what you're looking for, and we will see what we can do. We have Prime Rib roasts, soup bones, beef trim, and organ meats.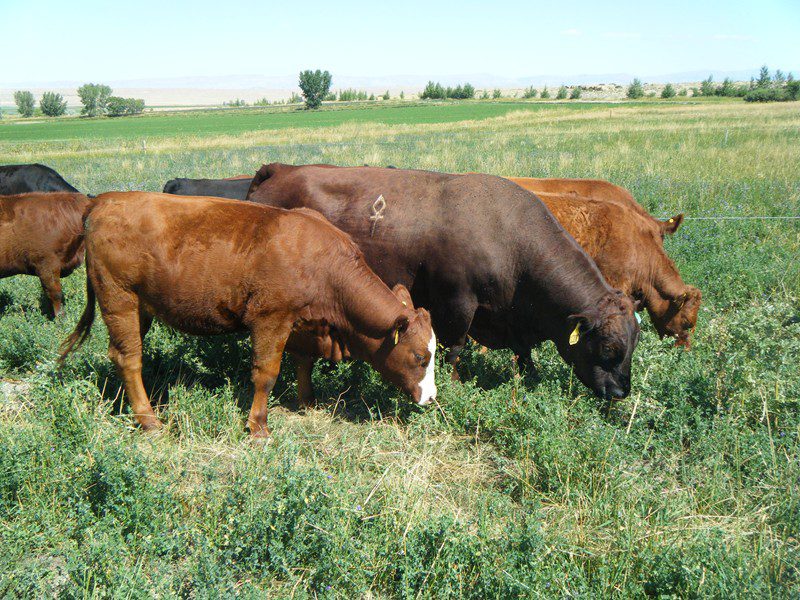 Deliciously Convenient: Local & Statewide Delivery, Order Now!
We are available to answer any questions and will assist with ordering details, including cuts, cooking instructions, and storage options. We provide local delivery and will make arrangements for statewide delivery at a cost.
We estimate the final weight of the beef to provide an approximate price. Final pricing is calculated after the beef has been processed. Our processing dates are seasonal, but we typically stock up on hamburger for the winter months. Contact us early to place an order to ensure availability.

USDA Inspected & Certified: Quality Beef, Shipped to Your Doorstep
We utilize a local processor to reduce stress on our cattle and keep our prices down. Our local processor is now USDA inspected! We can ship anywhere in the US. However, we encourage those who live far away to find a local producer to purchase from. We can help you locate a reputable producer near you if you would like assistance.

Satisfaction Guaranteed: Premium Grass-Fed Beef for Your Family's Table!
We stand behind our product and provide a 100% satisfaction guarantee! We offer a 30-day full replacement or buy-back on any remaining beef if you are unsatisfied. Our passion is providing premium, grass-fed beef to your family's table. Make us your source for grass-fed beef. Visit our listing on Local Harvest for reviews.